Catering school Opatija
Establishing online visibility and digitally transforming the regional center of competence
Learn how we helped digitally elevate and transform RCK RECEPT project. From initial discovery workshops to the design and development of a brand-new website and gamified mobile apps, Point Jupiter provided innovative solutions.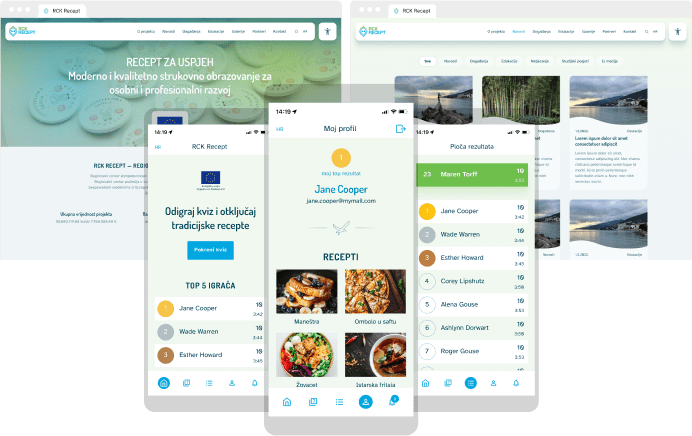 A brand-new, multilingual website, along with mobile apps featuring gamification elements, serves as the technical backbone of this project. A single point for editing and managing content across different platforms has also been provided. Point Jupiter has delivered an exceptional experience across digital platforms.

From initial discovery workshops to the design and development of a brand-new website and gamified mobile apps, Point Jupiter provided innovative solutions. They considered business, organizational, educational, and strategic goals, delivering significant value
Services utilized
UX and UI design
UI design
UX design
interaction design
information architecture
prototyping
wireframing
accessibility
Software development
website development
mobile apps development
custom WordPress solutions
custom development
QA and testing
Discovery and strategy
discovery workshop
SEO strategy
research
platform architecture
gamification strategy
About the client

Situated in the scenic town of Opatija, Croatia, the Catering School Opatija stands as one of the most esteemed regional centers of competence in the educational and hospitality sectors. Currently hosting over 300 students, the school secured funding from the European Social Fund, under the operational program titled 'Efficient Human Potentials'.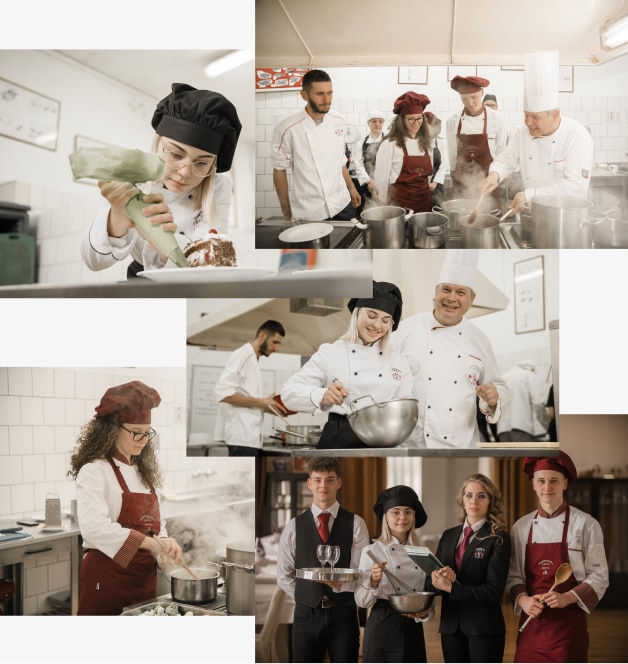 This project, aptly named RCK RECEPT, aims to establish the regional center, elevate educational standards, enhance adult and lifelong learning, and foster collaboration between the educational sector and Croatia's burgeoning private tourism industry.
At its core, their mission centers on innovative teaching methods, vocational training, and lifelong learning. By bridging the educational, public, private, and civic sectors, they strive to impart quality knowledge and skills that cater to the labor market's demands.
7.788.588
total project value
14 different parties
involved in the project
3 years
implementation period
300+ students
involved in this project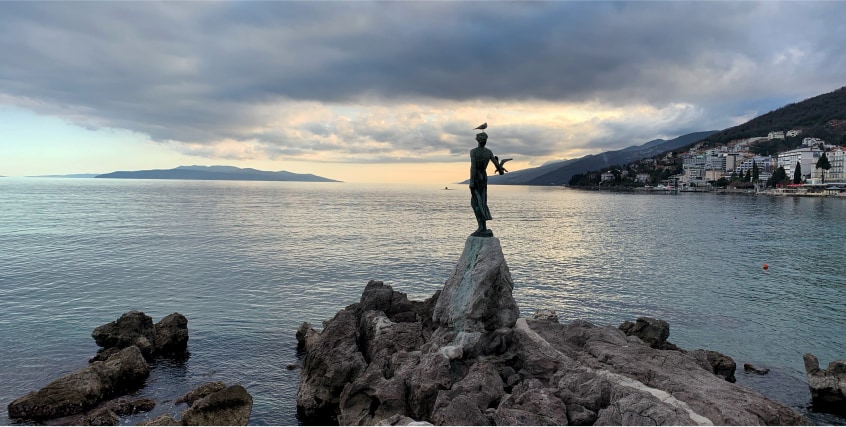 About the project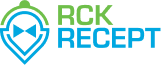 With a total project value nearing eight million euros and the involvement of 14 distinct partners, RCK RECEPT spans over a period of three years, making it crucial to the School's mission. The project's success would create a deep and enduring impact on both the School and its partners.
RCK RECEPT is an expansive and intricate initiative. Backed by secured funds, its objective is to structure and refine the work organization of the Regional Center of Competence in the hospitality education sector. But its ambition doesn't end there. It also focuses on the development and roll-out of regular education, adult education, and lifelong learning.
To bring the client's digital vision to life, Point Jupiter, upon winning a national tender, collaborated closely with the team to comprehend their requirements. A cornerstone of this endeavor was establishing a robust digital footprint, which entailed launching a contemporary, multilingual website, mobile apps for principal platforms, gamification initiatives, and a content production process that seamlessly integrates with a technical SEO strategy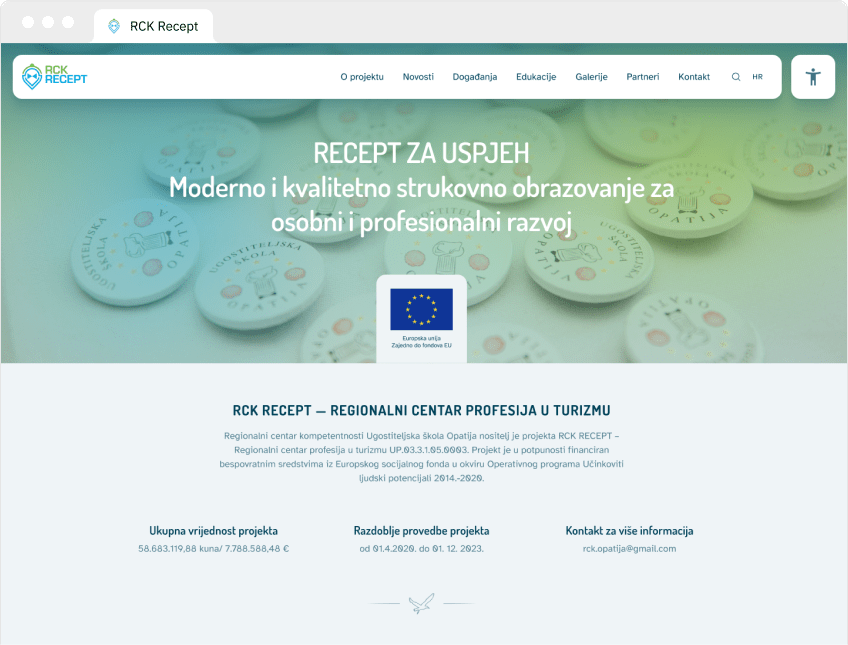 Project Manager
From day one, he steered our journey, navigating through the uncharted waters of the discovery phase, weaving the intricate tapestry of functional specifications, and ensuring that our compass always pointed true when it came to client communication.
Lead developer
Laying the foundational bricks and building strong structures was his forte. He set up work environments akin to well-architected citadels, ensuring that every piece fit perfectly and that the development process flowed seamlessly.
Senior developers
Two of them, each with their distinct craft. One sculpted the digital landscape of the website with finesse, while the other infused life into the mobile application, making sure it hummed flawlessly and resonated with the users.
Senior designer
His canvas was the digital screen, and with every stroke of design, he painted immersive experiences. He ensured the perfect balance of aesthetics and functionality, making certain every user interaction felt like a journey.
QA Specialist
With an eye sharper than an eagle, she ensured that no bug could hide in our digital realm. Her dedication meant that every pixel, every feature was tested and refined, safeguarding the quality we promised to deliver.
United by a common goal, this team transformed challenges into digital realities, ensuring Catering School Opatija's dreams took flight in the digital realm.
Results
The project played a pivotal role in enhancing the online visibility of the Regional Center of Competence, enabling them to effectively educate a wider audience, including students and the general public, about the thriving subsector of hospitality and tourism. The Catering School Opatija faced significant challenges in reaching its intended audience due to its limited online presence.
However, through the development of a state-of-the-art website and a user-friendly mobile application, combined with SEO strategies, this institution now has the opportunity to extend its outreach to a broader target demographic. By leveraging modern technology and optimizing its online presence, it can effortlessly share valuable information, showcase activities, and engage with a diverse range of individuals interested in exploring the exciting opportunities offered by the field of hospitality and tourism.
60% students
used it in the first 12 months
Ranked 1st on Google
for 10 crucial keywords
24,000 users
reached with 146 articles published
Looking for digital transformation experts?
We should get in touch