Company culture
Mentoring is my way of giving back to our community
There are almost countless ways to give back to your community, co-workers, partners, friends, and family. One of my favorite ways of giving back to our community is through mentoring. My definition of mentoring: Mentoring is giving back.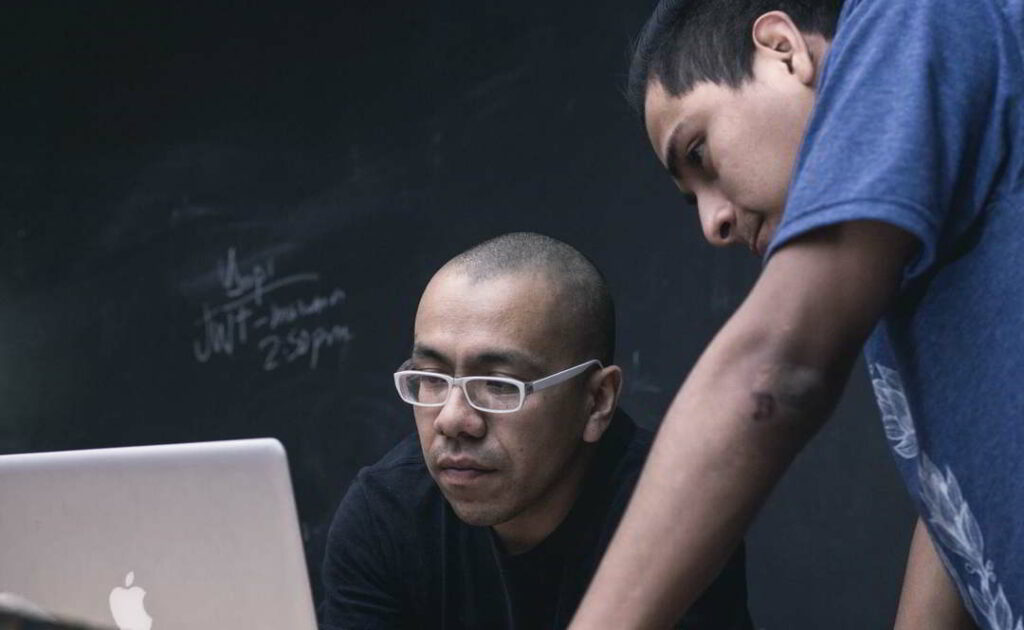 One personal decision arising from personal experiences
The decision to become a mentor and take part in events where mentors are part of the experience is very personal. Here is my story, driven by my belief that mentoring is giving back.
Some 17, 18 years ago, I was at the start of my professional career. Still at the university, I needed to find a job and pay for my living costs. Throughout high school, I had an excellent physics and computer science teacher. He helped direct and develop my interest in computer programming and digital design. This was in the late nineties, at the turn of the millennium.
I wrote some BASIC code in elementary school, but it became even more astonishing in high school. I remember opening Microsoft's Visual Basic 3.0 for the first time and my astonishment when I created a user interface and hooked it with code. It was love at first sight, and I knew that technology would shape and affect my life going forward. I was right – and that still is the case.
When I went to university, I struggled, and it wasn't easy to find someone who will help me out and point me in the right direction. The internet and online support communities were not developed; social networks were in their infancy, and finding some people with similar interests and mentors was challenging. Not impossible, though.
Making every imaginable mistake
So, I had to do it on my own. Made, I believe, every possible error along the way. Yet, I felt I was making progress, and that inspired me to keep moving forward. But then, I started working for Microsoft in Croatia. I was able to work alongside many fine people who were willing to point me in the right direction and develop my interests.
I enjoyed the abundance of support from my first manager in Academic and Partners in Learning programs and my manager from the Developer Platform Evangelism team. When I got my job at Microsoft's R&D center in Denmark, I worked with incredible people. My manager probably affected my leadership style more than any other person at that time. Again, I had the support, and that helped me grow.
When I returned to Croatia in 2009 and wanted to start my own company with my colleagues, it was tough. While I did have some reasonably good development and UX design knowledge, I had no idea what I was doing business-wise. We started our business with a very naive idea – we know how to design and develop; that's all we need.
Boy, were we wrong.
The reality hit hard. During the recession that lasted for six long years in Croatia, I learned and re-learned countless things. From day-to-day tasks to more complex business elements, hiring, team development, legal and other requirements.
A promise was born
During those years, I promised myself that I would do my best to help others going through this same situation once I gained more experience and confidence. To help them avoid common mistakes I made, to point them in the right direction, share resources and contacts with them, to play a Devil's advocate or the biggest fan – whatever the situation requires. I wanted to find a way to give back and help others.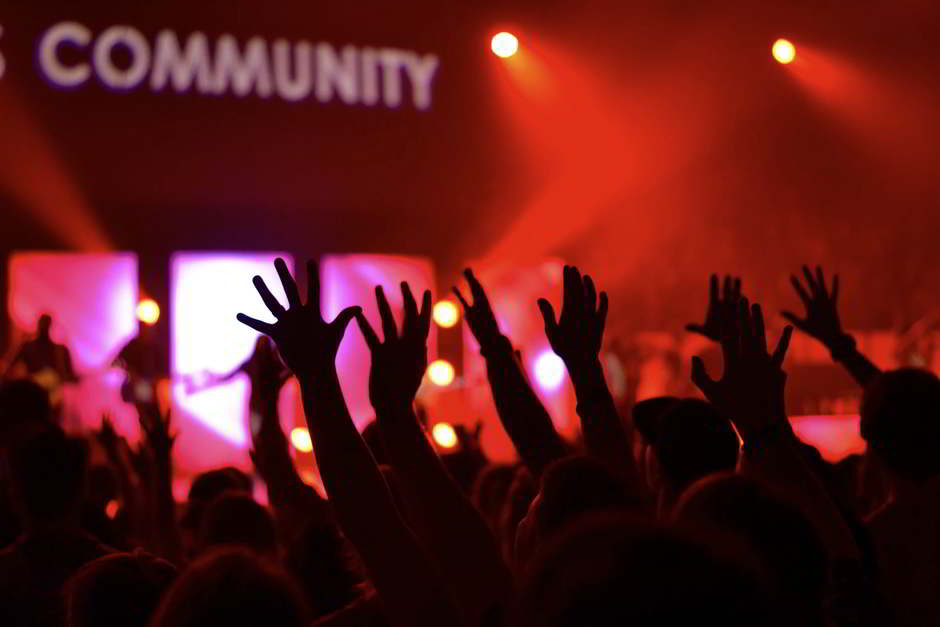 For years I was unsuccessful in finding a business mentor, a coach, or a peer of that kind. Of course, you have your co-founders, but they are focused on their parts of business just like you are focused on yours. I remember sending emails and approaching people from the business community, and they were reluctant.
I understand; they were busy people, and, honestly, I didn't look exactly like someone who might deserve their time. Still, I was reading, learning, listening to others, talking to other young and first-time CEOs, and trying to make the best out of it.
If anything, that experience made me more determined that, later in my career, I will do my best to help someone. If not being a full-time mentor, then, at least, to give them my time and experience at different events and wherever the opportunity presents itself.
Today, I still have so much to learn. The longer you are in (any) business, the more you become aware that you know nothing about so many different things.
The opportunity to mentor someone and provide feedback and supporting role is one of the most fulfilling experiences in my life. I am humbled, over and over again, when I see people with incredible talents and grit. I'm proud when I see them grow their businesses and professional relationships.
Mentoring is giving back. Also, receiving.
During my work, I had the chance to mentor and guide some of our employees. Some of them left the country, and now they are highly-respected professionals in their fields. From Austria to Sweden, learning about their achievements and knowing that I played at least a small part in their professional growth fills me with joy. When I see them overgrowing me and overachieving me – I feel proud and happy for them. It's a feeling, unlike any other!
Giving back doesn't mean taking anything from you. If anything, you are being rewarded.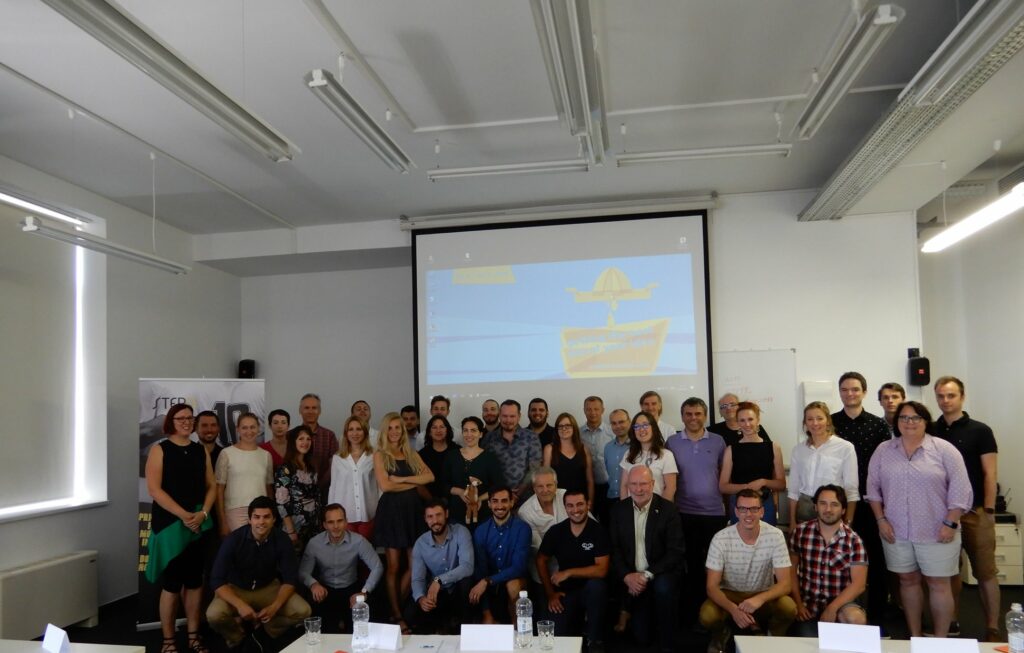 That is why I love it when fine people from Step Ri ask me to join their startup teams' cohorts and mentor them. That's why I enjoy working with the US Embassy in Zagreb and sharing my experience with expanding and running a business with global clients.
The best and most exciting conference experiences I ever had were where I was in a mentor's role. I remember Seedcamp and their event in Zagreb. Although I was pretty young and without tremendous experience at that time, I still wanted to share what I know and encourage others.
Today, while I am aware that I am still at the beginning of my professional life in many aspects, I am certainly not even aware of the number of things I don't even know; However, I share what I do know with others.
Turn your struggles into help for someone
I remember how difficult it was for me to get that kind of guidance. I remember how much it sucks when someone ignores your email where you are asking them to be your mentor. More than that, I remember how terrifying is the experience of facing something new and complex – and starting and running your business falls in that category. And the emotional rollercoaster that comes with being an entrepreneur. The highs and lows.
And because of that, I want to ease that experience for others. If I went through that and learned something, why not help others avoid those mistakes and kickstart their careers and help them grow.
Mentorship is a two-way road. The amount of new information and insights I gain from my mentees often eclipses the amount I share with them. And while I see mentoring as my way of giving back and helping others, it is also an incredibly direct and humbling experience for me to learn from incredible, talented people.
Mentoring can be a part of your purpose and mission in this world.
Sadly, I cannot work as a mentor full-time (that would likely be the dream job, right?), but the time I can give to others, I give it as a mentor.
It feels good seeing someone achieve more than you ever reached yourself. It is a fulfilling experience hearing back from those people, years later, about their experiences and how you helped them grow. And I use that opportunity to thank them because they helped me grow in a very concrete sense.
As I said, mentorship is a two-way road. Mentor and mentee relationship is one with a positive impact. Both of you, in the long term, will learn and grow. And you know what – it is likely that you will shape each other's role models.
Finding purpose and sense in life is essential, and that is as personal a decision and struggle as it can be. I found, at least a good part of mine, in trying to share experiences and knowledge with others and seeing them grow. It is my way of giving back to the community and to all those who were kind and patient enough to help me along my way.
Just do it
I hope that this article inspires someone who is considering to be a mentor to others. To share the joys and fulfillment that experience brings. I also hope that this article will inspire those seeking mentorship to reach out to those they want to learn from.
And while many of those calls might be unanswered, you will find someone who will help you out. Build your mentoring relationship, and look around – these are not the late nineties when I was starting – see if there is a mentoring program near you. And who knows, maybe our paths will cross.
And one day, when you grow and reach a certain point in your life, don't forget all those who helped you along the way. The best way to thank them is to pass it onto others – be helpful, be kind, and be mindful. Remember, mentoring is giving back.
Let's connect
If you are looking to join a great team, head on to our Careers page, and apply. We will help you grow your development and engineering skills as well as your soft skills. And you can count on us mentoring you and supporting your growth.
If you are a potential client, interested in hiring us, we should talk! We'd love to hear from you and learn how we can contribute to your success. Check out our work and cases and learn more about the services Point Jupiter offers.