Company culture
Point Jupiter at GEW: Mapping UX and customer journeys
How do you map user experiences and what is the customer journey? Our Design Lead and CEO delivered lecture and workshop at GEW 2019 in Split.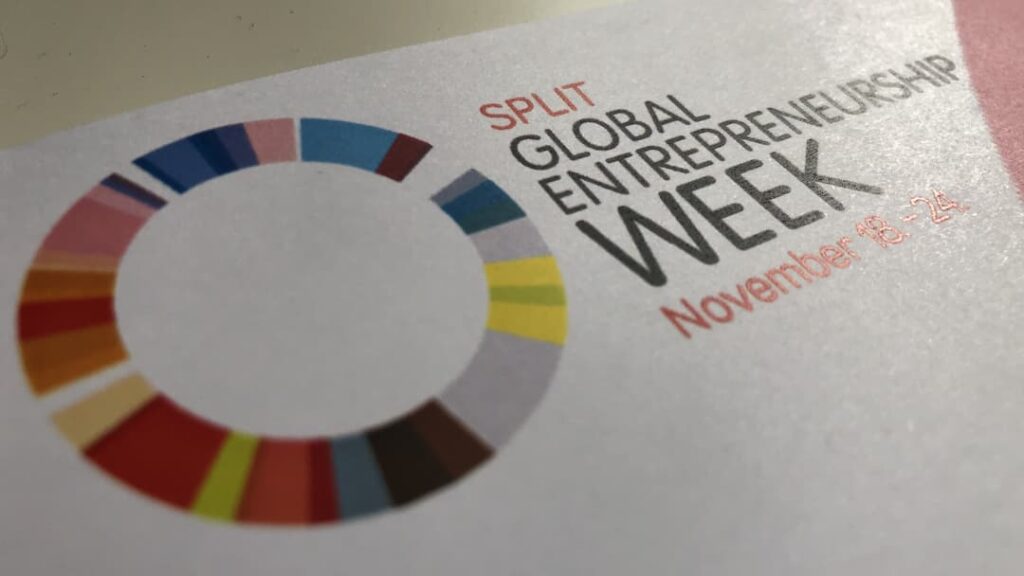 From November 18 and until November 24, people from more than 170 countries, more than 10 million of them, are attending more than 35,000 events that are part of the GEW 2019.
What is Global Entrepreneurship Week?
GEW stands for Global Entrepreneurship Week and is organized every year worldwide. Point Jupiter was invited to deliver a lecture about user experience and customer journey mapping in Split, Croatia. GEW, in its essence, is a collection of tens of thousands of events worldwide organized and delivered to inspire millions to discover and embrace their potential as entrepreneurs, truly. At the same time, the idea is to increase collaboration with their local communities and ecosystems.
This year, GEW 2019 was also held in Split, thanks to the effort of a lot of enthusiasts at the Split University (Faculty of Economics) and mainly thanks to Student Entrepreneurship Incubator, who extended their invitation to Point Jupiter.
As we saw this as an excellent opportunity to connect with students and professors, we gladly accepted this invitation.
Pont Jupiter's Design Lead and CEO deliver lecture and workshop
Our Design Lead, Andrej Antolović, and I, as our firm's CEO, attended this event. There, we delivered our lecture "Mapping user experiences/customer journey mapping". Instead of just having a PowerPoint/Keynote presentation, Andrej envisioned our talk in a more interactive format. The first part of the lecture served the purpose of introducing Point Jupiter and our work, followed by a brief description of Andrej's and my role. After that brief intro, we discussed and defined UX mapping, what is it, when it is being used, what you can expect from it, and more.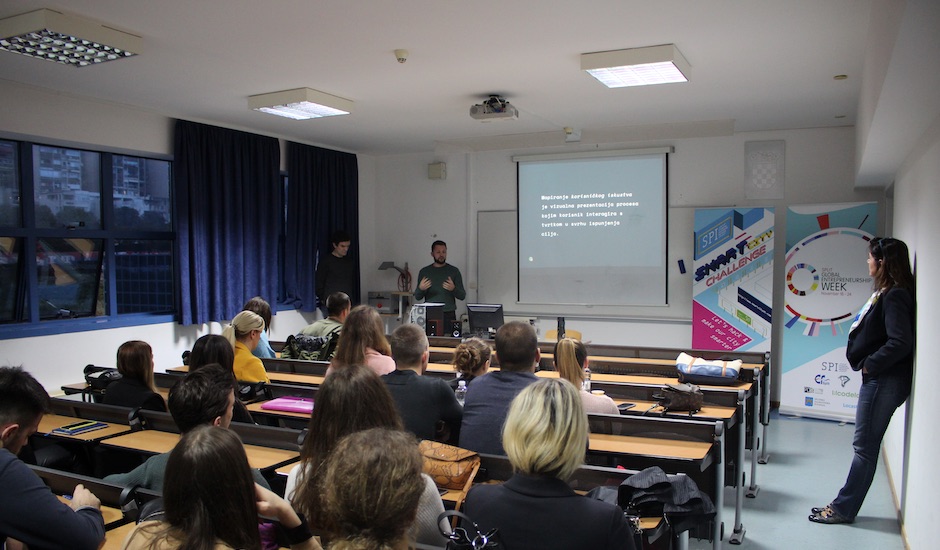 Fresh Fish
After that, we presented a fictional business, "Fresh Fish" as a task for students. Following that, we asked them to map the user experience and customer journey. The idea was to understand and be empathic towards the customers of Fresh Fish as an online marketplace for fresh fish delivery. We defined a persona (Božo) and facilitated discussion. Students and some of the teaching staff readily accepted the idea of a workshop. Divided into several groups, each tasked with mapping one stage of the journey, they worked collaboratively.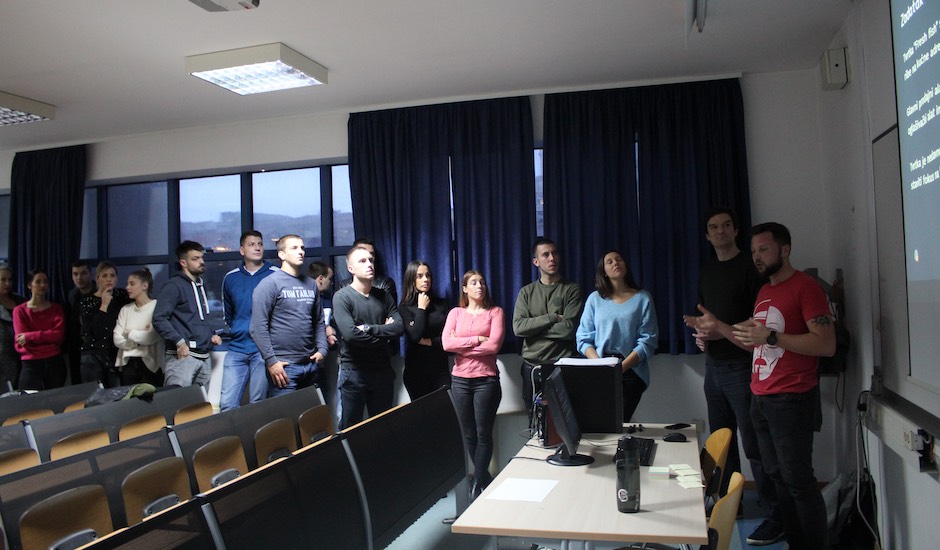 We projected the matrix and encouraged participants to put post-its on it. After the completion of this mapping exercise, Andrej and I went through their notes and presented a broader context. Then we made concrete parallels between the task they've just been through and the theoretical introduction from the start of the presentation.
Great questions
After that, the floor was open to questions. "Doesn't this process increase the price of your services, and how do you stay competitive?"; "How do you find and recruit people to take part in your user research and studies?"; "What's the major challenge in successfully conducting the customer/user experience journey mapping?" – These were but some of the exciting questions they asked us.
We loved this experience. We gladly accept opportunities like this one to share our stories and our experiences with the public. There is something that feels just right and rewarding when you motivate others, share knowledge, and, at the same time, learn a lot from them.
We are hiring!
If you'd like to see user experience and customer journey mapping in "real life" and then work on developing that solution – we'd love to talk with you. We are an award-winning firm with global reach, growing and actively hiring. At the moment, we are primarily looking for backend and frontend web developers. But we are always open to talking to people with different backgrounds. Check out some of our work and our careers page to explore what makes Point Jupiter a great place to work at.